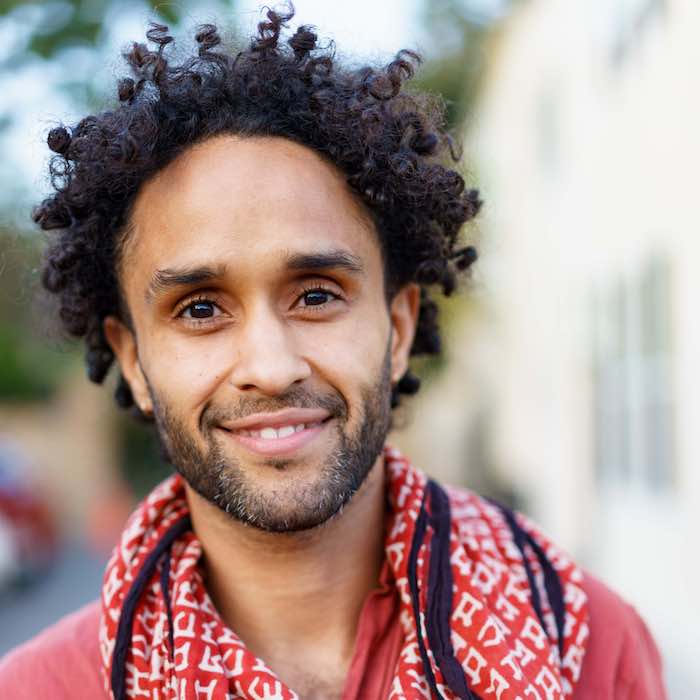 LA Schedule
Here to serve!
Vasu Dudakia
AKA Blue Butter Boy
B
orn in New York, raised around the world, Vasu was brought up in the Vedic traditions since childhood. In his early teens Vasu faced challenges with his physical self-image which inspired him to lead a healthier conscious lifestyle. Later, Vasu embraced his calling of service after making a life change of caring for his mother. She inspired him through his service to her to continue deepening his passion in Vedic sciences and health. He met Damian Hagglund in late 2008 and began to deepen his practical knowledge in Ayurveda and the warrior traditions of Marma Chikitsa (therapy).
Trained in the ancient guru disciple tradition of India, Vasu has developed hands-on skills in guiding others to balancing the stresses and pressures of life through the mind body and digestive wisdom of Ayurveda. He has been practicing the Mind-body medicinal practices and lifestyle of Ayurveda since 2011 and has completed a 750-hour course on Ayurveda under the guidance of Dr. Paul Dugliss.
He continues to his studies with Dr. Madhusudan Ray and many other teachers in to strengthen and diversify his offerings. Vasu works with a range of clients from householders to the affluent and everyone in between looking to balance their lifestyle. He is based in sunny Los Angeles, California. With the blessings of teachers and his team and family, he travels throughout the US and overseas sharing his knowledge and life experience in Ayurveda. He commits his life to being of service, inspiring others to make better decisions that are in line with their true nature, balance. If you really want to knock his organic cotton cruelty-free socks off, bring him some veggies and flowers. He looks forward to serving you!
Offerings
Ayurvedic Lifestyle Consultations: Identifying the root cause of imbalance with prescriptions to balance
Marma treatments
Ayurvedic cooking classes
Workshops
Transformational Retreats
Degree
University of Southern California, B.A. Communication